Meet Your SOMANZ COUNCIL 2016 - 2018
SOMANZ President
Dr Mark Morton is a graduate of the University of Adelaide
and did physician training at the Royal Adelaide Hospital and Modbury Hospital. He became interested in Obstetric Medicine while doing clinics at the Queen Victoria Hospital in Adelaide. The Queen Victoria maternity hospital merged with the Adelaide Children's Hospital in 1995 to become the Women's and Children's Hospital. Mark Morton is currently working as an Obstetric Physician at the Women's and Children's Hospital in North Adelaide, and as a General Physician at Modbury Hospital. He is a clinical lecturer at the University of Adelaide. He was previously the Chair of the Specialist Advisory Committee in General Medicine. He is a foundation member of IMSANZ, and OMGA (Obstetric medicine group of Australasia) which later became SOMANZ. His interests are in all aspects of Obstetric Medicine and post graduate training in Obstetric Medicine and General Medicine. He is keen to promote General Medicine because, not only is it challenging,  but it provides a good base from which to train the next generation of Obstetric Physicians.
SOMANZ Honorary Secretary & Honorary Treasurer

Dr Lucy Bowyer is an Obstetrician and Maternal-Fetal Medicine(MFM)sub-specialist,this means in addition to training as a specialist in Obstetrics and Gynaecology I have spent time training in maternal diseases and illnesses, ultrasound and fetal anomalies. Lucy no longer practises Gynaecology since MFM is a specialisation in itself. Lucy qualified in medicine in England in Newcastle upon Tyne in 1989, I trained in Obstetrics & Gynaecology in the North-East of England. Lucy moved to Australia in 1996 to complete a research doctorate into pre-eclampsia and subsequently took a job as a Consultant in 2001, firstly at St. George Hospital in Kogarah moving to my current position at the Royal Hospital for Women in 2003. Dr Bowyer currently works in the department of MFM at the Royal Hospital for Women with an excellent multi-disciplinary team looking after women with complicated pregnancies. I also consult privately from the Prince of Wales Private hospital for women with both complicated and uncomplicated pregnancies.
SOMANZ Council Members
Dr Marloes Dekker Nitert is a Senior Research Fellow at The University of
Queensland. Marloes is a biomedical researcher with a PhD from Lund University in Sweden. Her research focuses on the role of metabolism in complications of pregnancy. She currently heads a laboratory research group at the UQ Centre for Clinical Research studying the role of the gut microbiome in pregnancy, the role of food additives on placental function and placental gene expression and epigenetic markers in pregnancy complications. Marloes works closely together with clinician-scientists and clinicians at the Royal Brisbane and Women's Hospital. She is part of the SPRING RCT team which assesses if probiotics can prevent gestational diabetes mellitus in overweight and obese women. Marloes is a scientific representative on the SOMANZ council. 
Dr Irena Idel
Irena graduated with honours from Monash University and completed her physician training in nephrology with a fellowship in obstetric medicine in 2011, in Melbourne, Australia.  She was instrumental in setting up the Obstetric Medicine Service at Eastern Health in Melbourne, which looks after 5,000 deliveries annually across 2 hospitals, and currently acts as its Clinical Lead.  The service is a multidisciplinary and academic team of health professionals caring for women with all medical conditions, from pre-conception care to post-partum follow up, with a focus on empowering patients to participate in a preventative approach to maternal and fetal wellbeing, aiming for improved 'whole-of-life' health outcomes. Academically, Irena is actively involved in obstetric medicine teaching to physician and obstetric trainees, and midwives, and has promoted a broad spectrum of clinical research activities, with presentations and publications at national and international meetings. Her other current role is as a nephrologist with the Integrated Renal Service at Eastern Health.
Dr Helen Robinson
Dr Helen Robinson is the current trainee representative on the executive council
. Helen is a graduate of the University of Otago and completed her basic physician training in New Zealand before moving to Brisbane. In Brisbane she completed her training as a General Physician in 2013 and as an Obstetric Physician in 2014. Helen is currently doing a PhD in Gestational Diabetes Mellitus through the University of Queensland. She is also working as a relieving consultant in Obstetric Medicine at the Royal Brisbane and Women's Hospital and as a General Physician at Logan Hospital.
A/Prof Angela Makris

Angela completed her advanced training at RPAH, Sydney. Subsequently she went
on to complete a PhD in placental ischemia and preeclampsia. Since 2007 she has been at Liverpool and Bankstown Hospitals as an obstetric and renal physician. Angela undertakes multidisciplinary high risk clinics and also cares for women who are inpatients with medical complications of pregnancy. She is currently actively involved in clinical research, both investigator driven and international collaborations as well as basic science research. The basic science research undertaken is investigating both the pathogenesis of the clinical syndrome as well as ways to ameliorate it. Teaching is also an important part of her role, both renal as well as obstetric medicine to trainees and midwives locally and nationally.
Dr Helen Barrett
Dr Helen Barrett is an Obstetric Physician and Endocrinologist at Royal Brisbane and Women's Hospital, Brisbane and a Clinical Academic in the School of Medicine, The University of Queensland. She undertook her endocrinology and obstetric medicine training in Sydney and Brisbane and completed her PhD through the School of Medicine at The University of Queensland examining maternal and placental lipid metabolism in complicated pregnancy.  She has a strong interest in improving the outcomes of complicated pregnancy and her PhD studies focussed on the role of lipids in maternal diabetes and preeclampsia.
Immediate Past President
A/Prof Joanne Said is the Head of Maternal Fetal Medicine at Sunshine
Hospital, Western Health in Victoria where she provides obstetric care for women with complex medical disorders during pregnancy as well as providing care for women who have fetal abnormalities diagnosed during pregnancy. She is a RANZCOG certified subspecialist in Maternal-Fetal Medicine and completed the majority of her training at The Royal Women's Hospital in Melbourne. Jo completed her PhD investigating the role of inherited thrombophilias in contributing to adverse pregnancy outcomes in 2008. Jo's interests are in Pregnancy Specific Disorders (Pre-eclampsia, Fetal Growth Restriction, Stillbirth, Recurrent Miscarriage) with a specific interest in mechanisms controlling coagulation within the maternal, placental and fetal circulations and she is currently the lead investigator on two National Health & Medical Research Council funded projects investigating these problems. Her clinical research goal is to improve health outcomes for both mother and fetus by advancing understanding of the aetiology, contributing factors and possible therapeutic strategies in pregnancy specific disorders.
Dr Catherine Marnoch
Catherine is an Obstetric Physician and Lead Clinician for Obstetric Medicine at
National Women's Health, Auckland. A graduate of the University of Auckland, Catherine completed Advanced Training in General and Obstetric Medicine in Auckland and then in 2004, a 2-year Fellowship in Obstetric and Consultative Medicine through Brown University and Woman and Infants Hospital of Rhode Island, USA. Prior to her current position Catherine has worked for Waitemata District Health Board in Auckland, and the Royal Alexandra Hospital in Edmonton, Alberta in conjunction with the University of Alberta, as an Assistant Professor in Medicine and Obstetrics and Gynaecology. Her clinical work and interests are broad, and encompass all aspects of General Obstetric Medicine as well as Diabetes in Pregnancy. Her academic interests have focused on medical education and Obstetric Medicine curriculum development. She enjoys teaching on Obstetric Medicine to medical trainees and graduates as well as midwifery and other colleagues.
Dr Amanda Beech graduated with Honours
from the University of Sydney in 2010 and completed her basic physician training at The Royal Prince Alfred Hospital before commencing Advanced Training at The Royal Hospital for Women and Prince of Wales Hospitals. Amanda is undertaking dual training in Endocrinology and General Medicine, with a focus on Obstetric Medicine, and was awarded her Obstetric Medicine Certificate in 2016. She will continue her training at The Royal Brisbane and Women's Hospital in 2017.
Amanda values holistic medical care, and enjoys caring for women through all stages of their life – from adolescent gynaecology, infertility and medical disorders of pregnancy, to perimenopausal care and osteoporosis prevention.
Prior to pursuing a career in medicine, Amanda spent 10 years teaching science, and this experience continues to direct her passion for ongoing medical education.
Amanda is well known for her warm positivity, intelligence, and for working with patients and their families to achieve the best outcomes.
Amanda practices evidenced-based medicine, and her research interests include: hypertension in pregnancy and cardiovascular and haematological disorders in pregnancy.
SOMANZ Executive Officer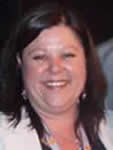 Suzie Neylon is the Executive Officer for SOMANZ and as many of you will recall, managed the secretariats for ASSHP and OMGA and assisted the respective presidents with the amalgamation of the two entities to form SOMANZ in 2004. Suzie joined the societies in 1992 bringing with her a background in nursing, travel management, advertising, promotions and public relations. She completed her Bachelor of Science with Honours in 2004 with a preeclampsia based project. She continues to manage the busy SOMANZ Secretariat proving support to the Council and the members.

Past and present somanz Council Members

| | | | | | |
| --- | --- | --- | --- | --- | --- |
| Year | President | Secretary | Treasurer | Council Members | Immediate Past President |
| 2004 - 07 | Gustaaf Dekker | Lawrence McMahon | Lawrence McMahon | Anne Barden, David Ellwood, Stephen Gatt, Helen Lammi, Sandra Lowe, Claire McLintock,  Peter Moore, Michael Peek | |
| 2007 - 09 | Claire McLintock | Lawrence McMahon | Lawrence McMahon | Anne Barden, David Ellwood, Stephen Gatt, Peter Moore, Peter Muller, Barry Walters | Gustaaf Dekker |
| 2009 - 10 | Barry Walters | Lawrence McMahon | Lawrence McMahon | Anne Barden, David Ellwood, Sandra Lowe, Karin Lust, Peter Muller, Emma Parry (co-opted) | Claire McLintock |
| 2011 | Lawrence McMahon | Sandra Lowe | Sandra Lowe | Lucy Bowden, Anne Barden, David Ellwood, Karin Lust, Peter Muller, Robyn North (co-opted), Ann Quinton, Joanne Said | Barry Walters |
| 2012 | Lawrence McMahon | Sandra Lowe | Sandra Lowe | Karin Lust, Mark Morton (co-opted), Peter Muller, Robyn North, Joanne Said, Ann Quinton, Barry Walters | |
| 2012 - 14 | Karin Lust | Sandra Lowe | Sandra Lowe | Joanne Said, Lucy Bowyer, Mark Morton, Ann Quinton, Robyn North, Barry Walters | Lawrence McMahon |
| 2014 - 16 | Joanne Said | Lucy Bowyer | Lucy Bowyer | Mark Morton, Angela Makris, Irena Idel, Catherine Marnoch, Marloes Dekker Nitert, Helen Robinson (Trainee Rep) | Karin Lust |
| 2016 - 18 | Mark Morton | Lucy Bowyer | Lucy Bowyer | Angela Makris, Irena Idel, Catherine Marnoch, Helen Robinson, Marloes Dekker Nitert, Helen Barrett, Amanda Beech (Trainee Rep) | Joanne Said |